Revolutionizing Dentistry With Lasers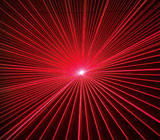 We pride ourselves on using the latest, scientifically proven technologies so that we can obtain and maintain optimal oral health for our patients. The word "laser" is an acronym for "Light Amplification by Stimulated Emission of Radiation" and, within the world of dentistry, lasers are used for a variety of procedures and therapies. Simply put, this means that light from a particular crystalline source is stimulated electronically and by the use of mirrors to high energy levels, which can penetrate living tissue. Specific lasers with different light emitting capabilities can be used in dentistry — some on hard tissues and others for soft tissues like gum and oral mucous (skin) membranes within the mouth. Uses include diagnosing cavities, others for removing diseased gum tissues, for example. But best of all, lasers are minimally invasive and can result in less tissue removal, less bleeding, and less discomfort for patients after surgery. For example, using a laser, allows preparation of smaller cavities for fillings by vaporizing away tooth decay often without any anesthesia (numbing of the teeth) or a drill.
If you want to learn more about lasers and how they are used in dentistry, read the article "Lasers Shine A Light On Dentistry." And if you want to schedule an appointment, contact us today.