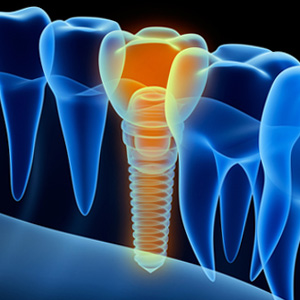 Historically speaking, implants are a recent blip on the centuries-long march of dental progress. But few innovations in dentistry can match the impact of implants in its short history on dental function and appearance.
Dental implant therapy has already established itself as a restoration game-changer. But it also continues to improve, thanks to a number of emerging technologies. As a result, implant restorations are far more secure and life-like than ever before.
Here are 3 examples of state-of-the-art technologies that continue to improve this premier dental restoration.
CT/CBCT scanning. Functional and attractive implants depend on precise placement. But various anatomical structures like nerves or sinuses often interfere with placement, so it's important to locate these potential obstructions during the planning phase. To do so, we're increasingly turning to computed tomography (CT). This form of x-ray diagnostics is the assembly of hundreds of images of a jaw location into a three-dimensional model. This gives us a much better view of what lies beneath the gums.
Digital-enhanced planning. Implant success also depends on careful planning. And, it isn't a one-sided affair: The patient's input is just as important as the dentist's expertise. To aid in that process, many dentists are using digital technology to produce a virtual image of a patient's current dental state and what their teeth may look like after dental implants. This type of imaging also allows consideration of a variety of options, including different sized implants and positions, before finalizing the final surgical plan.
Custom surgical guides. To transfer the final plan details to the actual implant procedure, we often create a physical surgical guide placed in the mouth that marks the precise locations for drilling. We can now produce these guides with 3-D printing, a process that uses computer software to produce or "print" a physical object. In this case, the 3-D printer creates a more accurate surgical guide based on the exact contours of a patient's dental arch that's more precise than conventional guides.
Obtaining a dental implant is a highly refined process. And, with the aid of other advances in dental technology, it continues to provide increasing value to patients.
If you would like more information on restoring teeth with dental implants, please contact us or schedule an appointment for a consultation. You can also learn more about this topic by reading the Dear Doctor magazine article "How Technology Aids Dental Implant Therapy."